March 11, 2013 in Basic, Coding, Games, RSP2012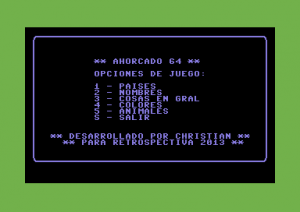 Christian Santamaría joins the competition with his version for the Commodore 64 of the classic game Hangman.
There is five categories of words to choose from and the game allows the player up to six wrong guesses.
The game and all the words are in Spanish.
Name: Ahorcado 64
Author: Christian Santamaría
Platform: Commodore 64
Description: The classic game know by everybody whit several categories to choose from.
Tools used: Built in BASIC.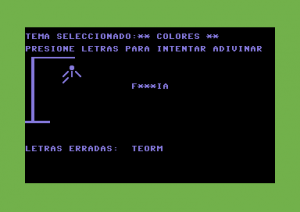 The archive contains the game in .PRG format
Download: AHORCADO_64 (Downloaded [downloadcount link="AHORCADO_64.7z"] times)