April 8, 2013 in Basic, Coding, Games, RSP2012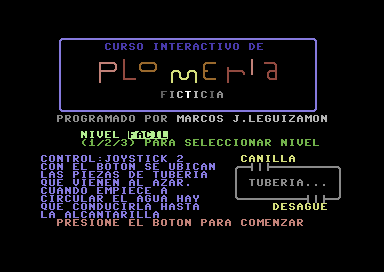 Curso interactivo de Plomeria Ficticia (Ficticious Plumbing interactive Course) is the second Commodore 64 game presented by marcosjl.
The game's objective is to place (using a joystick in port 2) the random pipe sections in order to join the spigot and the drain before the water spills.
Name: Curso interactivo de Plomeria Ficticia
Author: marcosjl
Platform: Commodore 64 ( + joystick)
Description: Place the randomly appearing pipe sections and assemble into a continuos pipe that connects the spigot with the drain before it is too late.
Tools used: WinVICE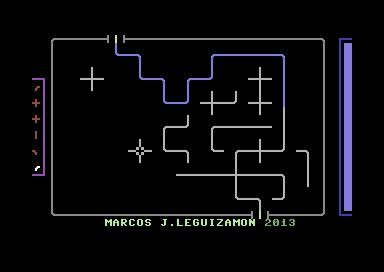 The archive contains the game in PRG format.