December 22, 2012 in Basic, Coding, Games, RSP2012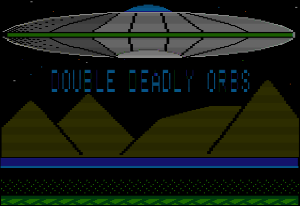 Brian Pîcchi presents the second part of Deadly Orbs for the  Apple II. The game makes use of the BASIC expansion Doublevision for double high res graphics.
The alien orbs are back!
And our knight must get into the alien ship to stop them before they destroy his village.
Use joystick to control the game:
Walk: Left – Right
Jump: Button 1
Atack: Button 2
Use teleporter: Down
Updated on April 14, 2013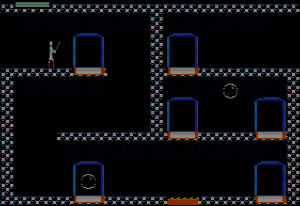 Title: Double Deadly Orbs
Author: Brian Picchi
Descriptión: An action platform game with double high res graphics.
Platform: Apple II
Tools used: Ciderpress, Notepad, Dazzle Draw, DoubleVision, Apple Mechanic
The archive contains two autoboot disk images (.do ProDOS) the first one (ORBS2.do) contains the game entry for the competition.
The second disk (ORBS2_ed.do) contains a version of the game with Electric Duet music. This version uses a small M.L. routine and as such it is not intented for the competition.