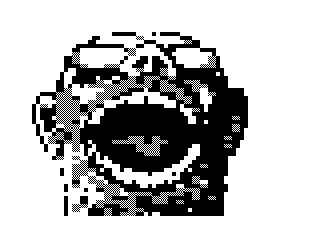 ZX-81 graphics keep coming, this time mono presents his work titled Laugh.
Name: Laugh
Author: mono/tristesse
Description: LO-RES graphic for the GFX compo
Resolution: 64×48 (standard ZX-81 GFX resolution).
Platform: Sinclair ZX-81 (minimun 4KB RAM)
Tools used: ZX PAINTYONE
The archive contains the picture in both native .p format and in GIF format.
Download laugh (downloaded [downloadcount link="laugh.zip"] times)