December 5, 2012 in GFX, RSP2012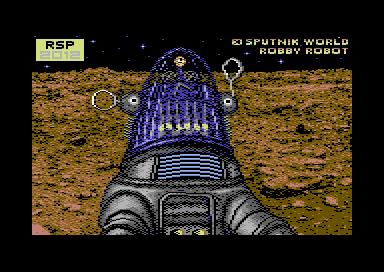 R. International presents ROBBY ROBOT, the first Commodore 64 graphic in this year competition.
Title: ROBBY ROBOT
Author: R. International
Description: Multicolor mode image depicting Robby the robot, from the Forbidden Planet movie.
Resolution: 160×200 multicolor mode
Platform: Commodore 64
Tools used: GangEd
The file contains the image in png format and as executable (.prg), also includes 4 workstages in png format.
Download robby (downloaded [downloadcount link="robby.zip"] times)
Note: Warner Bros (owner of the rights over Robby the robot image) allow for the freely creation and selling of material depicting Robby the robot as long as it's done on a one-off basis.