This is it, the voting phase of Retrospectiva 2012 is here, this is the voting page for the graphics category.
This is the complete pack with all the graphics category entries.
This is the vote 'form', please rate each entry with 1 to 5 points.
Voting now closed, thanks for voting.
Next is the complete list of entries for the graphics category: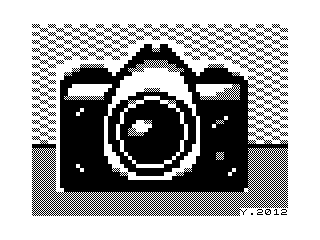 Entry name: FOTO-APARAT 
Author: YERZMYEY/HOOY-PROGRAM
Description: LO-RES image for the GFX compo
Resolution: 64×48 (standard hardware gfx resolution of ZX81).
Platform: Sinclair ZX-81 (minimun 4KB RAM)
Tools used: ZX PAINTYONE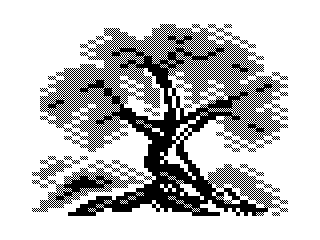 Name: SPACE BASE
Author: YERZMYEY/HOOY-PROGRAM
Description: LO_RES picture for the graphic compo
Resolution: 64×48 (standard ZX-81 graphic resolution)
Platform: ZX-81 (4KB RAM minimun)
Tools used: ZX PAINTYONE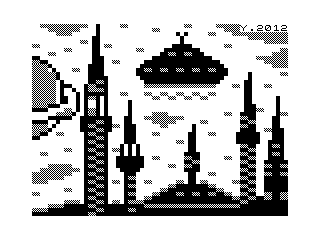 Name: SPACE BASE
Author: YERZMYEY/HOOY-PROGRAM
Description: LO_RES picture for the graphic compo
Resolution: 64×48 (standard ZX-81 graphic resolution)
Platform: ZX-81 (4KB RAM minimun)
Tools used: ZX PAINTYONE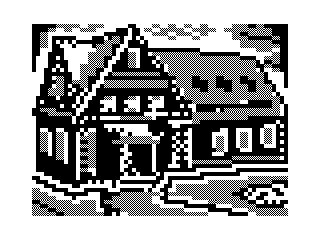 Name: HOUSE
Author: PYZA/ILLUSION
Description: LO-RES image for the graphic compo
Resolution: 64×48 (standard ZX-81 graphic resolution)
Platform: Sinclair ZX-81 (4KB RAM minimun)
Tools used: ZX PAINTYONE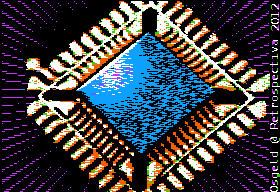 Name: CHIP
Author: Osgeld
Description: High Res Image of QFP Integrated Circuit
Resolution: 280×192 HGR Page 2
Platform: Apple II
Tools used: Gimp + "Ghetto Image converter"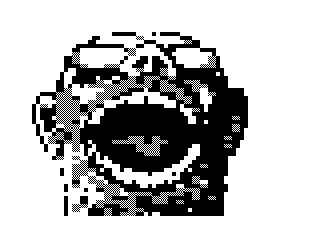 Name: Laugh
Author: mono/tristesse
Description: LO-RES graphic for the GFX compo
Resolution: 64×48 (standard ZX-81 GFX resolution).
Platform: Sinclair ZX-81 (minimun 4KB RAM)
Tools used: ZX PAINTYONE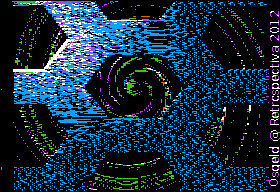 Name: Alien Hug
Author: Osgeld
Description: High Res image based on a logo used by the author
Resolution: 280×192 HGR Page 2
Plataform: Apple II
Tools used: Gimp, Evolvotron, "Ghetto Image converter"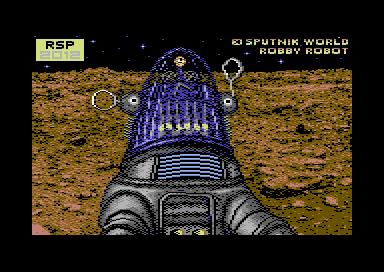 Title: ROBBY ROBOT
Author: R. International
Description: Multicolor mode image depicting Robby the robot, from the Forbidden Planet movie.
Resolution: 160×200 multicolor mode
Platform: Commodore 64
Tools used: GangEd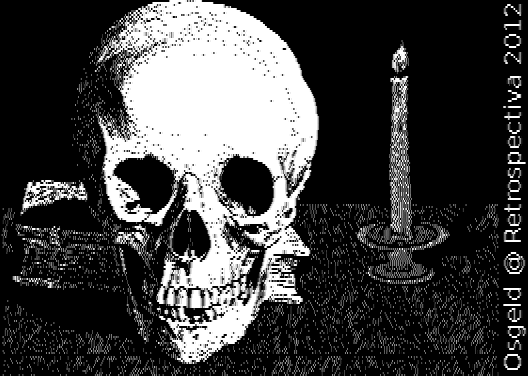 Name: Osgeld's Skull
Autohr: Osgeld
Platform: Apple II
Resolution: 560×192 DHGR Monochrome
Description: Skull by candlelight, 560×192 DHGR Monochrome. Monochrome monitor recommended, with color signal you will get a big loss of detail. Skull and candle images sourced from public domain, the rest is just fiddling around in the gimp.
Tools used: Gimp 2.26 (artwork) – Paint Shop Pro 6 (pc format conversion, pixel touchup) – DMONO (by Bill Buckels, for final image conversion)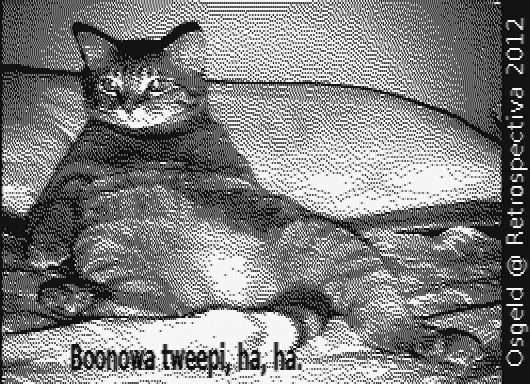 Title: Damn Cat
Author: Osgeld
Platform: Apple II
Resolution: 560×192 DHGR monochrome
Description: Just one of my two cats being fat and lazy
Herramientas utilizadas: Gimp 2.26 (artwork) – Paint Shop Pro 6 (pc format conversion, pixel touchup) – DMONO (by Bill Buckels, for final image conversion)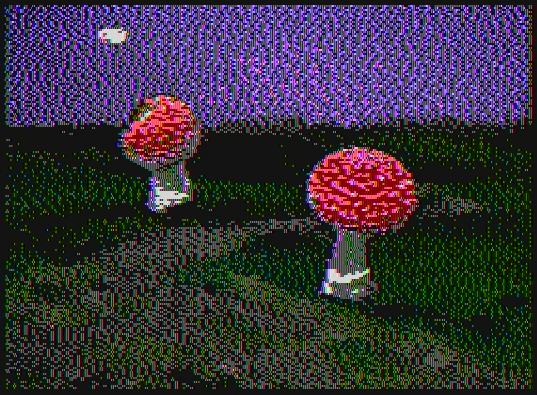 Title: Strange World
Author: Osgeld
Platform: Apple II
Resolution: 560×192 DHGR 16 color
Description: 140×192 DHGR 16 color graphic created with the gimp and a public domain image of some mushrooms, creates the feeling of a alien landscape crea la sensación de un paisaje extraterrestre.
Tools used: Gimp 2.26 – Paint Shop Pro 6  – bmpA2FC (by Bill Buckels)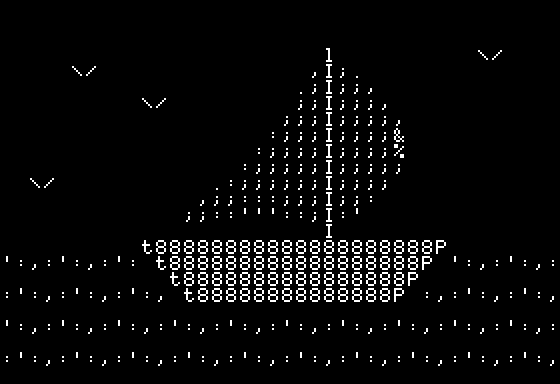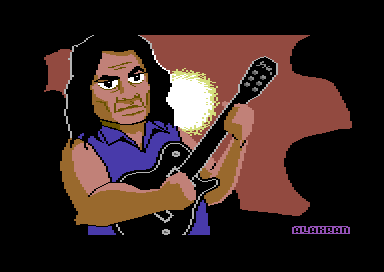 Name: Habemus Pappo
Author: Alakran
Platform: Commodore 64
Description: Habemus Pappo. A digital tribute for the caveman. To finger sandwichs and music played by human beings.
Resolution: Multicolor mode 160×200 pixels
Tools used: Timanthes